Agile Research & Lean Insights
Thought leadership and supplier profiles
'Agile' may be the most abused word in research and analytics, often used as shorthand for technology that makes things faster and cheaper.
This section will help you learn the difference between agile, lean, design thinking, experimentation and iteration.
You will also find agile platforms and partners to help you deliver.
Learn more about agile research and lean insight:
LATEST AGILE RESEARCH CONTENT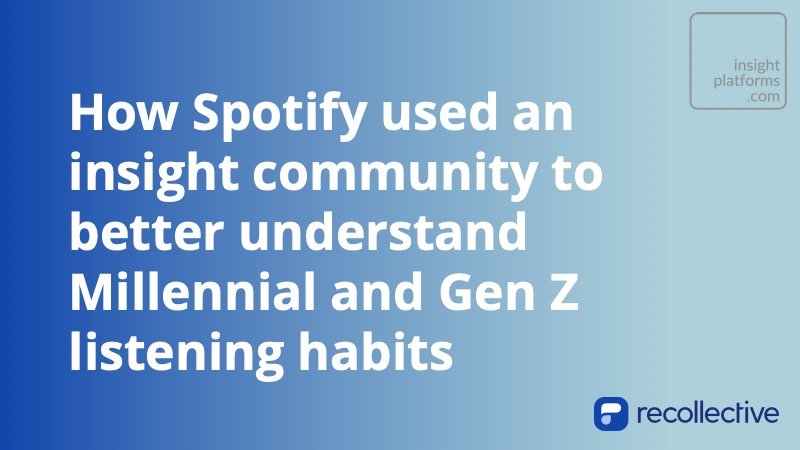 A case study exploring how Spotify worked with its agency YPulse to build a Millennial and Gen Z insight community using the
Recollective
platform.
Subscribe to Insight Platforms
Join the community of leading insight professionals
Be the first to get the latest updates and exclusive access to events, webinars and publications