Agile Research & Lean Insights
'Agile' may be the most abused word in research and analytics, often used as shorthand for technology that makes things faster and cheaper. This section will help you learn the difference between agile, lean, design thinking, experimentation and iteration.
You will also find agile platforms and partners to help you deliver.
quantilope
is an agile insights platform that automates advanced research methodologies including Conjoint, MaxDiff, Implicit Association Tests.
Read More

→
Fuel Cycle
is the leading market research cloud that combines both qualitative and quantitative data to power real-time business decisions.
Read More

→
ARTICLES, EBOOKS, WEBINARS AND COURSES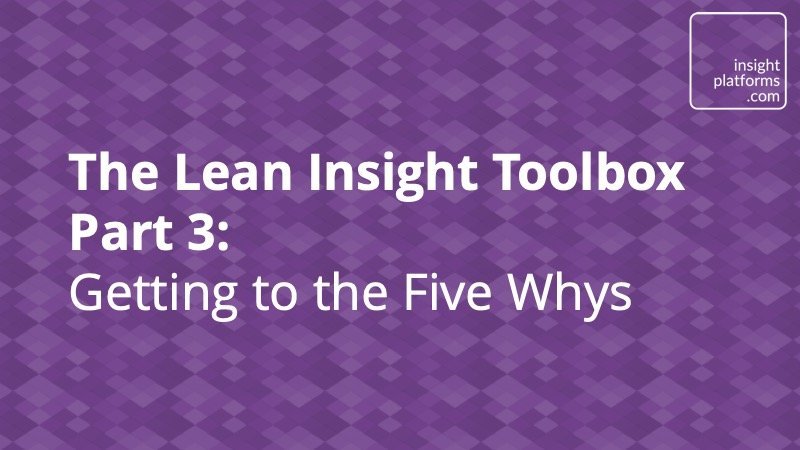 The 'Five Whys' - digging and probing for root cause understanding - underpins lean insight, and is also fundamental to new qualitative research approaches
Read More

→
MORE AGILE RESEARCH PLATFORMS