COVID-19 Research
Links to third party research studies, articles & videos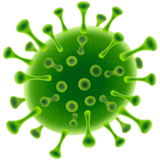 This is a collection of research programmes that nobody wanted to do: tracking studies, video interviews and qualitative research to explore the human impact of the global Coronavirus pandemic.
Featured studies are on-going programmes from Insight Platforms sponsors. They contain data and insights that are freely accessible to researchers, analysts and journalists.
FEATURED RESEARCH PROGRAMMES
Response:ai has developed a new approach to ad testing for the COVID-19 era to determine whether content is aligned to consumer sentiment. More details in this article, or download the summary below. 
An online community of American and Canadian consumers capturing the human aspect of the pandemic in video and chat responses. Provided by Rival Technologies and Reach3 Insights.
Peek Content, sister agency to Field Notes Communities, is engaging with people in different markets to tell the real stories about living under new restrictions. The Corona Stories YouTube channel has videos from the UK and Italy.
Throughout the COVID-19 pandemic, OnePulse is offering businesses the chance to ask up to 2 questions at no cost on their Daily Pulse surveys in the UK or US. Data is provided the following day
Lockdown Unlocked is an insight community study from Sparkler, in partnership with Recollective and 3Gem. It brings live insights from behind the lockdown to help organisations consider how best to respond.
MORE RESEARCH, ARTICLES, WEBINARS & VIDEOS
Video research platform Qualie is gathering the views of Australians as they adapt to life under lockdown. You can watch a growing selection of videos here.
Delvinia's COVID-19 Resource Hub has a range of content including the Persona Panels research study Millennial Animated Personas and Coronavirus: Interest Trends