Research & Knowledge Management
This category spans research management solutions (templates / workflows to optimise the research process), and knowledge management platforms (data repositories, analysis and reporting solutions). Several platforms combine both of these aspects.
Market Logic
's end-to-end market insights platforms help the world's leading brands to generate and capitalise on insights. Our software enables consumer-centric decisions with a powerful Insights Engine, a comprehensive Digital Insights Workspace, and an intuitive Business Assistant.
Read More

→
ARTICLES, EBOOKS, WEBINARS AND COURSES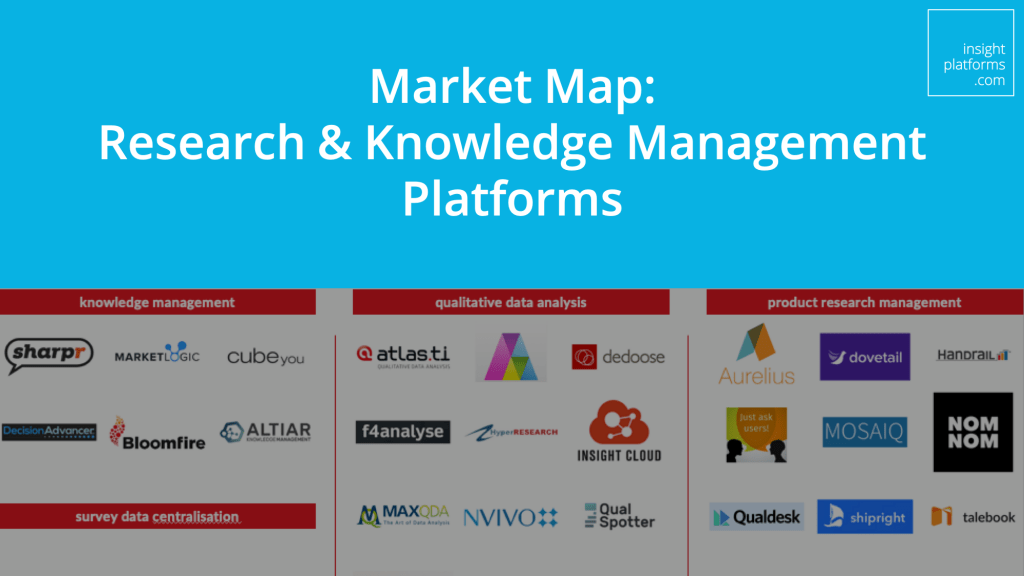 Market map of research & knowledge management platforms: qualitative data analysis, user research repositories and enterprise insight management software.
Read More

→
MORE ONLINE FOCUS GROUP AND FORUM PLATFORMS