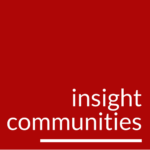 Insight communities are software tools and managed services for recruiting consumers to a 'walled garden' environment where they take part in surveys, discussions or other feedback activities. Communities can be short term (days / weeks) or continuous and vary in scale from small qualitative groups through to very large custom panels of thousands of participants.
Q One Tech is a market research software development company. Q One is a panel management, survey and UX research/data collection platform, built by researchers for researchers to execute both simple quick-turn-around studies through to complex, multi-wave projects. The WOW factor for Q One platform is its quote-to-cash design, giving users f....

Recollective is an online platform for insight communities and qualitative research. Developed in partnership with customers to meet complex and changing research needs, it is intuitive enough for any agency or client-side user suitable for projects and communities of any duration or size available for self-service (software-only) project-manag....