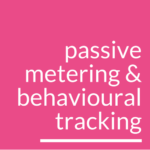 This category includes passive metering of users' mobile or desktop behaviours (websites visited, apps used etc); location analytics, frequently using anonymised GPS data from millions of mobile phone users; and audio content recognition (ACR) to identify ad exposure. Tools for the behavioural tracking of users within a website or app can be found in the digital analytics category.
For over 18 years,

Netquest

has provided market researchers with genuine, insightful data. Founded in Barcelona,

Netquest

is a tech-driven company built on a robust and engaged panel, a local presence wherever it operates, and a strict quality standard (ISO 26362). Thanks to our panel and survey technology, advanced incentive system and digital behavioural-tracking software, we can provide integrated information about consumers in 26 countries across the globe.

Netquest

's consumer panel and data collection capabilities are a reliable partner that helps institutions and businesses genuinely understand consumers and society.

Pixoneye

uses artifial intelligence to analyse the contents of users' smartphone photo galleries to provide insight, segmentation and improved personalisation for brands.

Wakoopa

's passive metering technologies deliver cross-device behavioral data from a single source allowing the capture of individual behavior and analysis of digital journeys. Panelists allow their survey panel company to passively collect their online behavior;

wakoopa

software collects this data across devices (desktop, smartphones and tablets). The software is available for devices that run Windows, Mac, iOS and Android.

Powr of You

provides passive metering technology and services on both its own proprietary panel and – via API – on third party survey panels. Users enable a browser extension that can pull up to 90 days' passive data from their device within seconds. The proprietary panel operates on a 'fair data exchange' basis, with users able to choose whether or not to share for each request.

KonnecTo

is a passive data collection platform with several hundred thousand panel members in the USA, Brazil, Israel, UK, France, India and Malaysia. Members opt-in to share data for research purposes from connected devices including browsers, smartphones, voice assistants and smartwatches.

Disqo

is a research platform with a US consumer panel that combines behavioural tracking with survey questions. Surveys can be triggered based on combinations of demographic profiling and observed behavioural data; third parties can have API access to the

Disqo

panel for automated data collection; and real time ad effectiveness can be measured using the

Disqo

Brand Lift Solution.

Streetlytics

uses data points from GPS, cellular, connected car, Bluetooth, ticketing and demographics to build comprehensive datasets of the US population as it moves.

Verto Analytics

provides research and cross-platform measurement data through its own passively-metered panel. Products include

Verto

Watch, a self-service portal for accessing data on consumers' cross-platform use of apps and websites; Audience Profiles, offering audience data to publishers; Smart Poll, for custom research combining surveys with behavioural data; and real-time access to panel data via API.