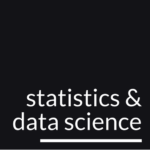 This category include software tools that are primarily used for quantitative research analysis and digital marketing analytics.
Infotools

is an award-winning software platform and services provider. The platform,

Infotools

Harmoni, has been purpose-built for market research data, by market researchers. From data processing through to analysis, reporting, visualization, dashboards, distribution, and data alerts Harmoni is a true 'data-to-decision-making' solution.

Infotools

also have data experts who can help you with things like research design and management, data design and organization, and insights discovery, analysis, visualization and reporting. Established in 1990, and with a presence in the US, Europe, South Africa and New Zealand,

Infotools

works with some of the world's best-known brands, including Coca-Cola, Orange, Samsung and Mondelēz, as well as boutique and large research agencies such as MDI ,

Nielsen

and Ipsos.

Octoparse

is a platform for automatically extracting data from websites for research, review analysis, price monitoring or other applications. Data can be scraped without the need for coding; the platform's built-in browser handles scraping tasks visually with a click-and-drag interface; extracted data can be exported to Excel or connected via API.

MarketSight

is a web-based survey analytics platform that includes direct dataset editing, crosstabs, automated

stat

testing, advanced analytics, charts & graphs, export to PowerPoint and Excel and interactive dashboards.

Alteryx

Designer is a data science and machine learning platform. Key features include a drag and drop environment for data blending and advanced analytics; input/output management for accessing locally, in the cloud, or third-party systems; preparation tools that eliminate the need for SQL coding; join tools to connect multiple sources of data; over 50 prepackaged tools for widely used predictive analytics procedures; investigation tools to understand the shape of datasets; and parse & transform tools for changing data formats.