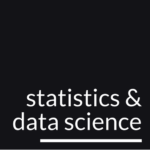 This category include software tools that are primarily used for quantitative research analysis and digital marketing analytics.
MarketSight

is a web-based survey analytics platform that includes direct dataset editing, crosstabs, automated

stat

testing, advanced analytics, charts & graphs, export to PowerPoint and Excel and interactive dashboards.

Alteryx

Designer is a data science and machine learning platform. Key features include a drag and drop environment for data blending and advanced analytics; input/output management for accessing locally, in the cloud, or third-party systems; preparation tools that eliminate the need for SQL coding; join tools to connect multiple sources of data; over 50 prepackaged tools for widely used predictive analytics procedures; investigation tools to understand the shape of datasets; and parse & transform tools for changing data formats.

Focaldata

uses machine learning to increase the accuracy of forecasts created with UK survey data by projecting results onto a proprietary database of the UK population. A range of data science techniques are used (multilevel regression, Naive Bayes, SVM, neural nets, ensembles and decision trees) to overcome the inaccuracy associated with weighting and small samples in survey research.

import.io

uses machine learning based extraction techniques to scrape data from the web. No coding skills are required. Data can be transformed, wrangled, and prepared and calculated columns can be created using Excel-like functions. Data can also be visualised in graphs and charts with change, comparison, and custom reports.

Affinio

is an 'Interest Analytics Platform' that uses machine learning to find naturally-forming interest-based segments in any audience. Using data on audience interests, affinities or content consumption, data-driven personas can be built that combine psychographic and demographic data. These can then be used for content marketing or targeting using keywords, hashtags, images, influencers, and media.