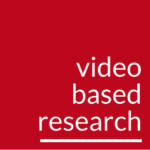 These platforms are used to capture first person video from research participants. Several tools also have advanced features for managing large volumes of video feedback in a single database; transcribing comments (automatically or manually) to make content searchable; analysing video content through object recognition or facial expressions; reporting / visualising data; and creating clips or showreels.
Fuel Cycle

is the leading market research cloud that combines both qualitative and quantitative data to power real-time business decisions. Through online communities, mobile research, panels, and more,

Fuel Cycle

offers the only all-in-one market research platform for brands to connect to their customers. The FCX marketplace connects the leading insights tools with

Fuel Cycle

's CoRe platform enabling organizations to quickly gather and act upon reliable data to help predict the future of their industry and stay one step ahead of the competition. FCX partners include

SurveyGizmo

,

Voxpopme

,

Protobrand

,

Remesh

,

Userzoom

, Salesforce and many others across the MR ecosystem. For more information, visit

Fuel Cycle

.

High Tech Development

offers video solutions for market research and UX testing. Video can be live streamed from viewing facilities, in-home interviews or captured live online from desktop and mobile devices. Venue-based software and hardware solutions include 4K HD recording / streaming; multiple angles with up to 16 live cameras; online observer access; and live blurring for privacy enabled research. Smartphone app-based live streaming enables respondents and qualitative qualitative researchers to capture video in-the-moment during in-home interviews, accompanied shops or ethnographic studies. Online UX recording and streaming can support up to 3000 respondents per project on any platform (Mac, Windows Linux, iOS and Android).

Watch Me Think

is a managed service and video insights platform for research projects and user generated content.

YouPlus

is a video analytics platform that uses machine learning to identify and measure human emotion in video. Video content is automatically transcribed; NLP is applied to understand sentiment and extract opinions; computer vision is used to identify objects and understand context and environment; outputs include 'mental models' of the ways consumers express themselves.

weseethrough

uses wearable and innovative video technologies to capture a first-person view of people's lives for market research and insight. Large amounts of first-person footage are captured in a bespoke video analytics platform, where footage is tagged and subtitled to make specific behaviours or consumersÕ opinions searchable. Project support services include options for in-depth research reporting and showreel creation.

fnograph

is a 'video+data consumer intelligence platform'. Consumers record video and answer questions about specific topics. Subscribers can access pre-existing libraries of video insights about categories (eg QSR or fashion) or individual brands; or they can run targeted studies to collect video on a specific topic with consumers in more than 100 countries.

Mindswarms

is a managed service and video researh platform. Project managers work with clients to help design studies, recruit participants and proof video responses to ensure quality. Videos are transcribed and searchable. Optional services for analysis, reporting and highlight reel editing are also available.

Vidlet

is a video research platform with support services for recruitment and project management. Participants complete video recordings with answers to specific questions; these are uploaded to video management and Òvideo post-it notesÓ are created to aid reviewing, editing, tagging, analysing, and organising of clips. The software automatically transcribes and translates video, creates word clouds and enables full text search on video content.

QualNow

is a platform for instant qualitative consumer insight, promising feedback from its consumer panel in minutes.