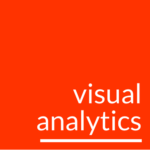 These platforms predominantly use object recognition to analyse unstructured data in images or video.
Dragonfly

uses an algorithm to emulate how the eye and brain work in order to predict which areas of a design will grab customers' attention. Developed with academics at Queen Mary University of London, it is based on understanding the neural architectures in the visual cortex. By replicating how the eye and brain process differences in light and shape,

Dragonfly

assigns each pixel with a numeric saliency value, turning the data into a virtual 'heatmap'.