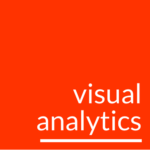 These platforms predominantly use object recognition to analyse unstructured data in images or video.
Beautifeye

offers 'Artificial Intelligence for Market Research' with data analysis to harvest insights from images and videos. Image Recognition and Machine Learning algorithms code videos and images to identify the occasions, products, facial expressions or brands that are captured in the images.

Beautifeye

also has a an insights team to support on projects including proposals, final reporting, and technical due diligence with advice on methodology and data gathering approaches.