Webinars & Videos
A range of live and on-demand learning materials
WEBINAR
A Culture of Experimentation
New Models for Research & Insight Teams
In partnership with Potentiate and as part of their 'Disruptive, Smart, Innovative' series this webinar explains what lean, agile and design thinking approaches mean for modern insight teams.
ON-DEMAND WEBINAR - WATCH INSTANTLY
WEBINAR
10 Trends in Global Insight
In partnership with digital insights agency nudge, this webinar covers 5 key technology trends in insight along with 5 big trends in insight management.
ON-DEMAND WEBINAR - WATCH INSTANTLY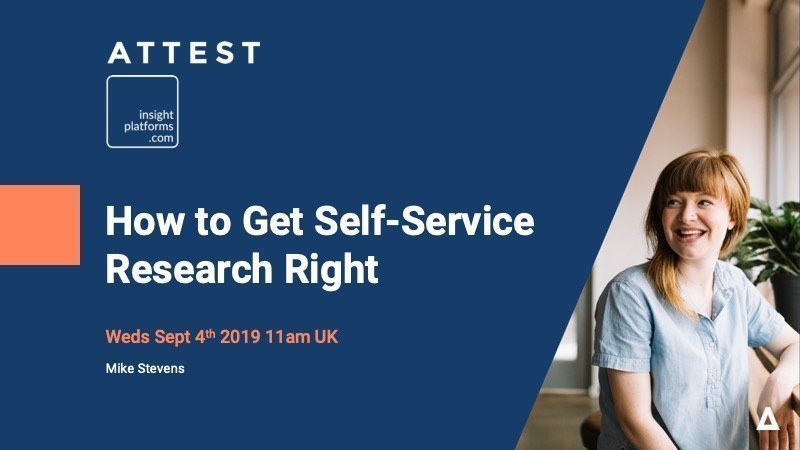 LIVE EVENT NOW CLOSED; RECORDED VERSION AVAILABLE SHORTLY
WEBINAR
How to Get Self-Service Research Right
Technology allows anyone to do their own research. But how do insight teams enable this culture while maintaining quality standards?
Sponsored by Attest, this webinar distills the learning in this ebook to provide advice, practical examples and templates for insight leaders.
Live webinar: Weds Sept 4th 2019, 11am UK / 12pm CET
VIDEO
How to 'Autonomate' your agency
A 2 minute video summary of the blog post, which can can read here:
VIDEO
How to do mobile research well
A 2 minute video summary of the blog post, which can can read here: