If you're going to do a survey, you need to know where your respondents come from.
Andrew Grenville's book The Insights Revolution has some good examples that ram home the importance of knowing your sample.
So where do automated survey platforms get their people from?
Broadly, there are three places (excluding Bring-Your-Own / integrating with CRM tools):
Survey panels: still the dominant source for most of these tools.
Proprietary communities: usually smartphone app-based
'Random Digital Engagement': using either the ad ecosystem to access a large pool of people or individual  publishers to reach specific audiences using 'survey walls' (answer a few questions to read this article).
These sample sources can all deliver results very quickly – within minutes of launching a survey in some cases.
But they all have pros and cons. Survey panels are good for targeting and confidence, but much maligned for having professional respondents and bot-based fraud. The publisher route brings fresh people but you have limited visibility of who is really answering.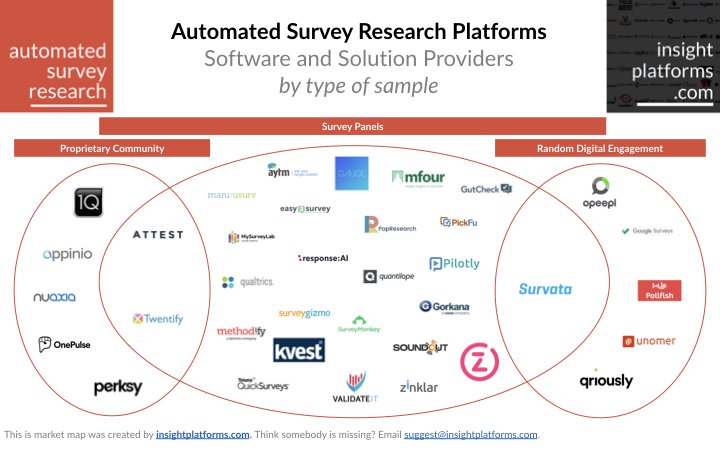 You can download the hi-res version here: